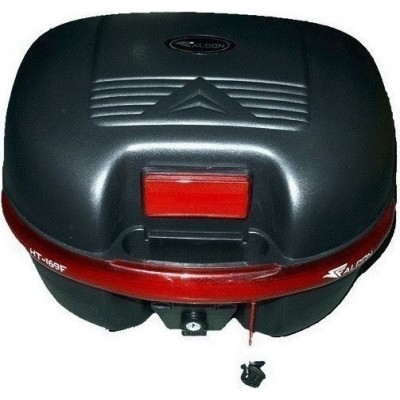 Availability:
Out of stock
30 liter motorcycle trunk in black color and red reflectors with code 169F is Waterproof, aerodynamic by Falcon.

< p> Its capacity amounts to a full face helmet and small accessories.

Applies to all models of machines with a grill. < / strong>

The package includes the iron base and two (2) keys.